PAZMUNDO COMMISSIONS

CONTENTS

CHIBIS: Open in new tab to enlarge images
This option is always full body and comes with a simple background
Normal Style: $30.00 USD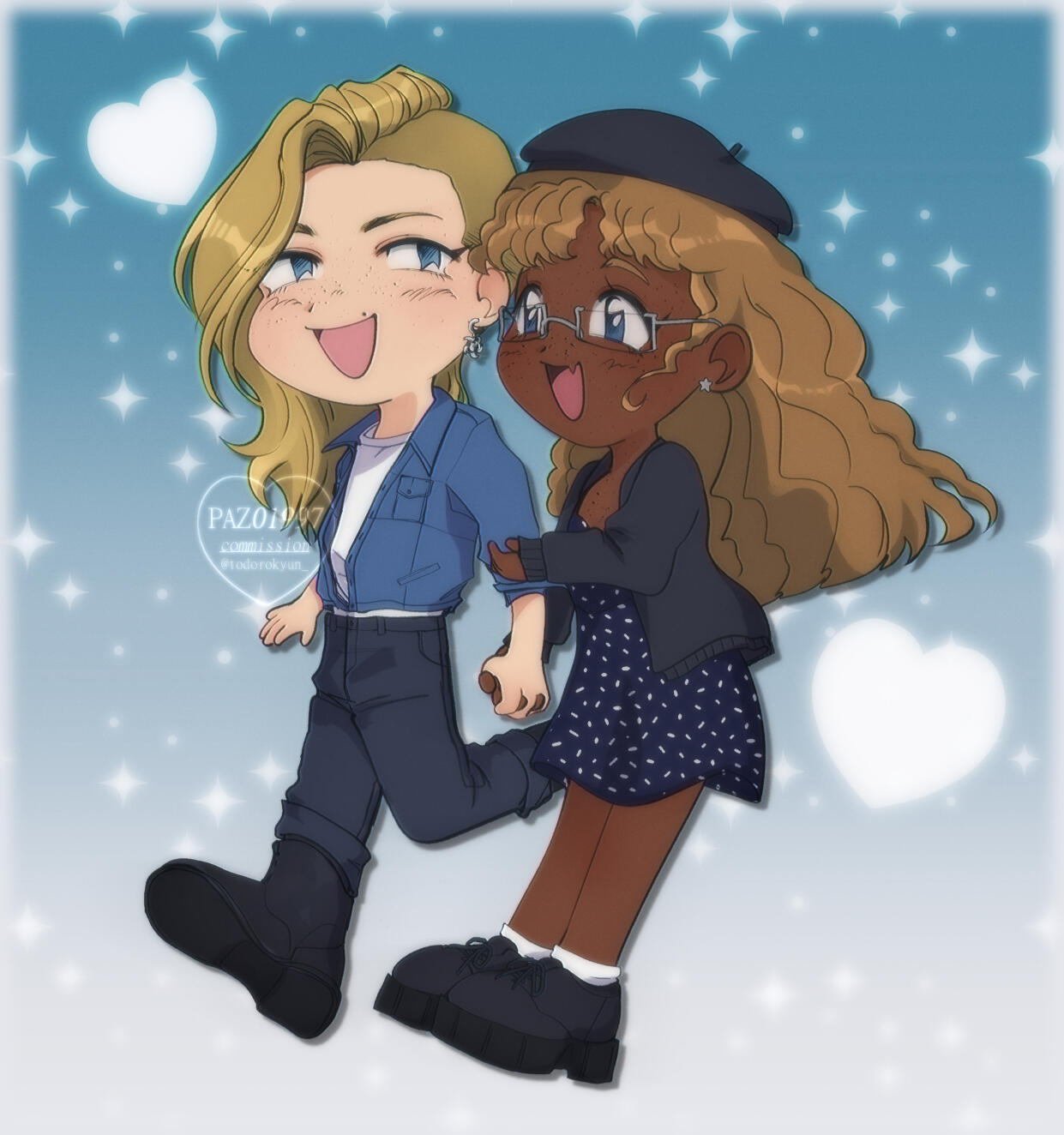 Full color chibi that looks like my normal illustration style.
Anthro Style: $25.00 USD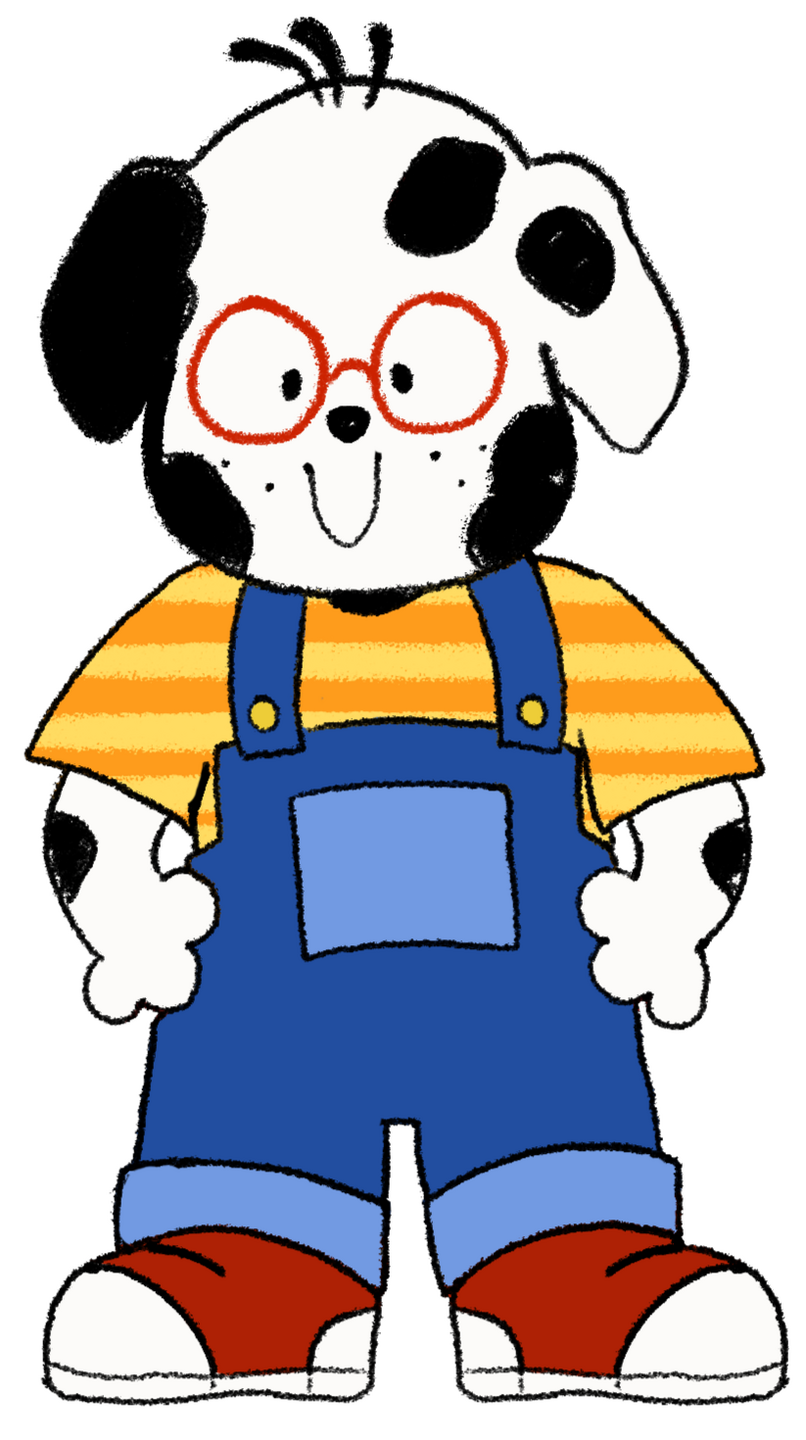 A new experimental option for SIMPLE anthro/furry designs.
A cute, cartoony style inspired by the 90s. Flat colors.
Soft Style: $15.00 USD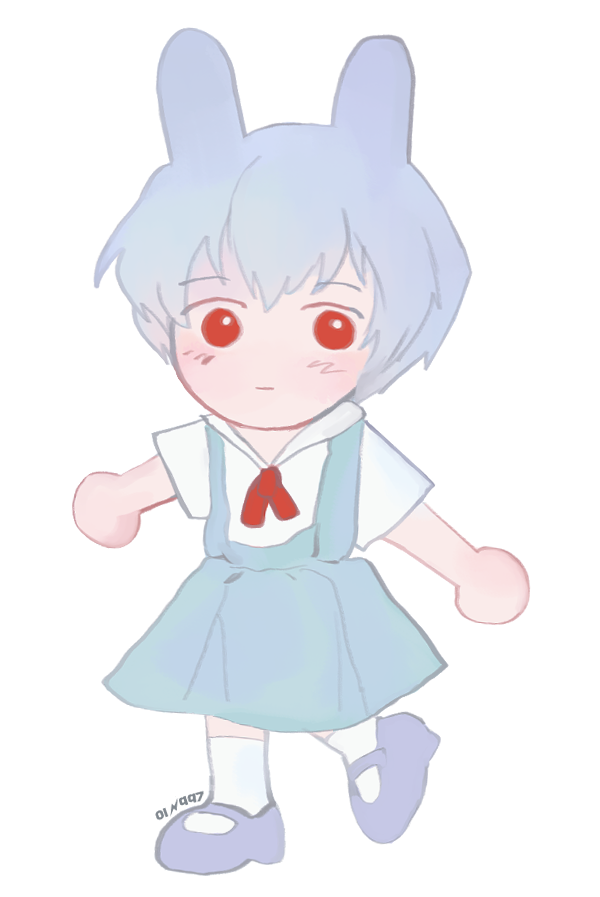 A Soft, painterly coloring (flat with subtle gradients); with a simpler, squishier drawing style.

ILLUSTRATIONS: Open in new tab to enlarge images
A full color illustration with a simple or complicated background. My coloring style consists of simple and soft shading. With a bit more details on skin and hair. Then later edited with blurs and filters for the retro look.
Bust: $35.00 USD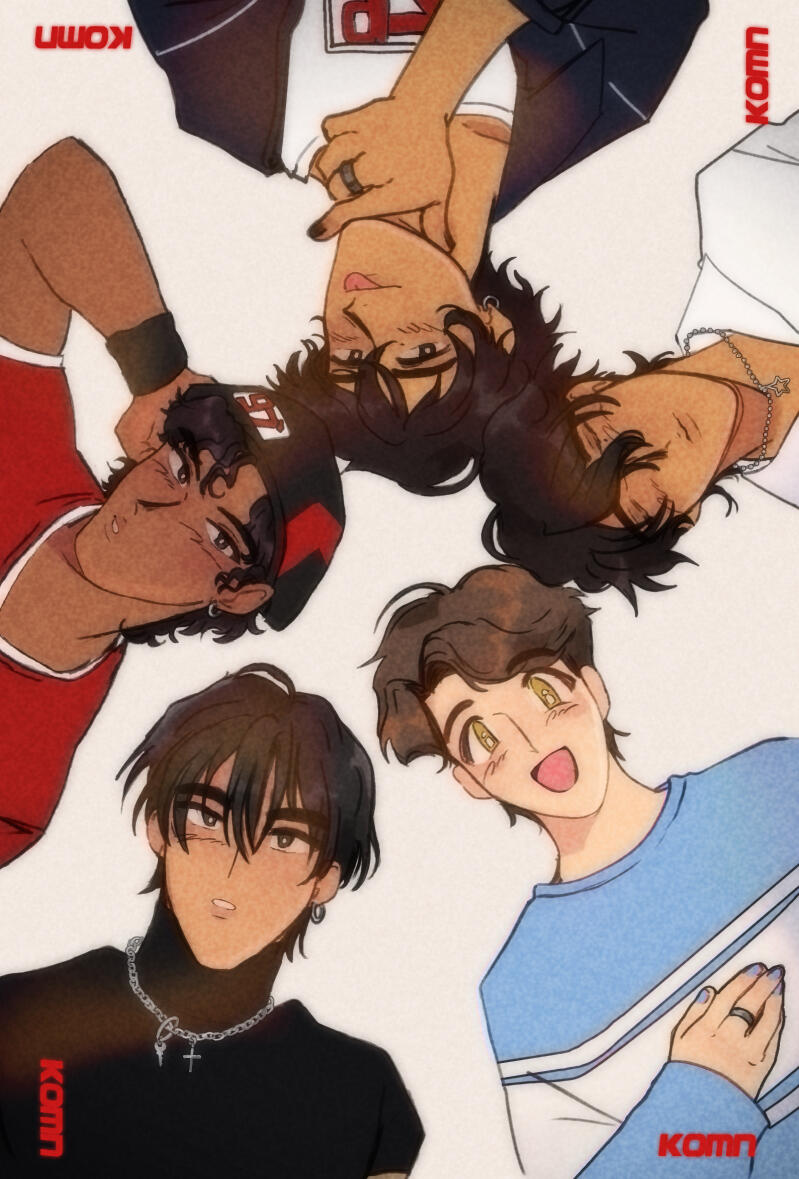 Half Body / Thigh Up: $50.00 USD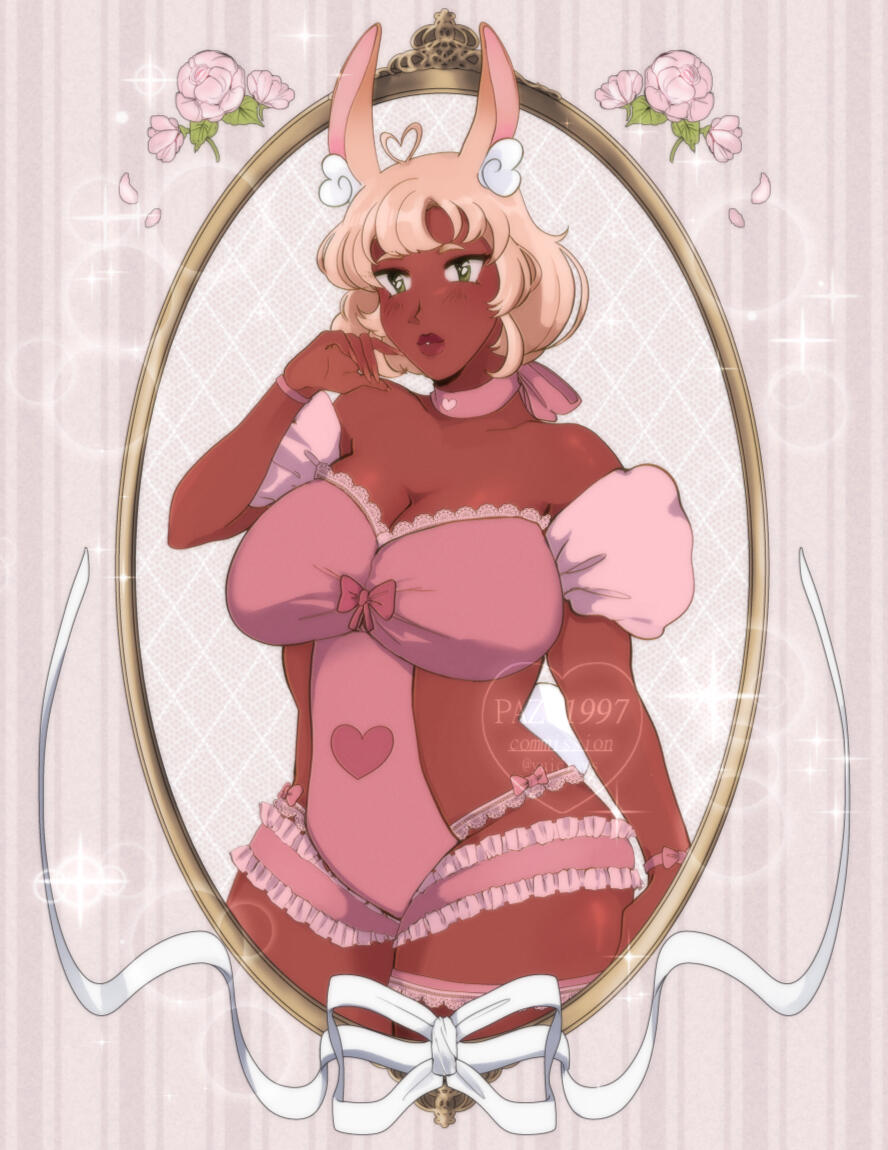 Full Body: $80.00 USD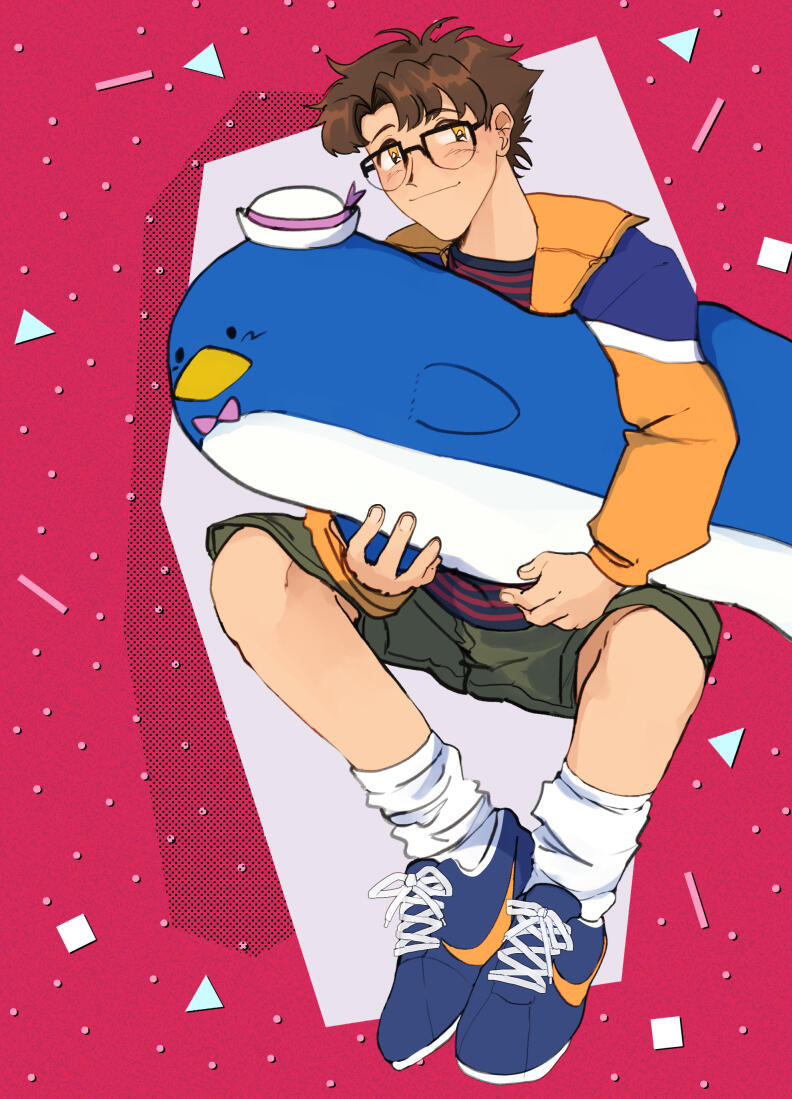 CUSTOM DESIGNS: Open in new tab to enlarge images
A custom original character based off of mood boards, reference pictures, and other details from the commissioner. There can be as much creative freedom as you want there to be.

There are two custom options available: chibi and full body. The chibi option will have a limited design compared to the regular full body. Coloring style for customs will be less detailed than normal commissions. The final result will be a simple reference sheet.

Props, pets, weapons, or extra items can be added. Depending on complexity it can be an extra $20. If it's a simple design it will be free. These are for personal use only, however commercial use can be discussed.
Chibi Custom: $45.00 USD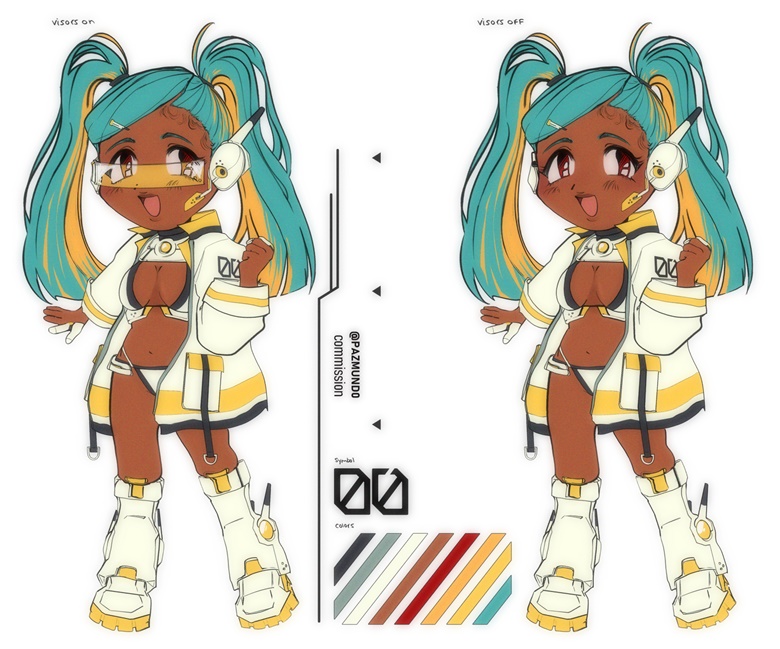 Full Body Custom: $90.00 USD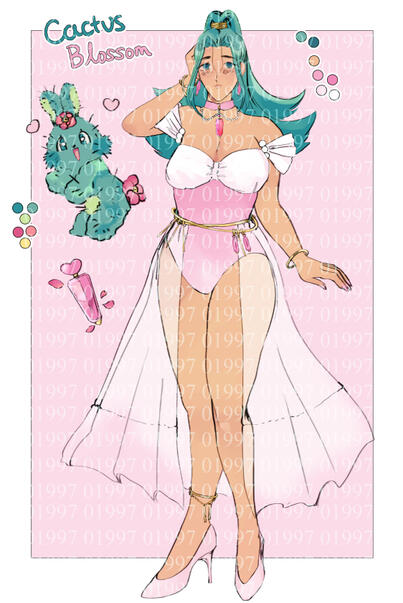 BACKGROUND INFORMATION
There are two types of background options available: simple and complicated. I usually take creative freedom with backgrounds unless I've been given something specific.

Simple backgrounds are the default unless a complicated one is specified.
Simple Backgrounds: $5.00 USD
Simple Backgrounds include:
solid color, and gradients
shapes, patterns, textures
collage
text
skyscape
transparent background
warp filters
borders and frames
simple doodles
Complicated Backgrounds: $20.00 USD
Complicated Backgrounds include:
cityscape, landscape, specific setting
complicated drawings, purikura, props, memphis pattern
vehicles, machinery

T.O.S
I retain full rights to the final images. Final pieces will be used for my portfolios, and social media. The commissions are for any personal use. If you have plans for commercial use that needs to be mentioned at the very beginning for proper pricing.

You must provide reference photos, google docs, or toyhouse profiles for characters. For IRL people please provide well lit photos without any filters.

I'm an anime artist, so I don't draw realism. Please keep in mind when commissioning.
I WILL DRAW:
ocs, game avatars, etc.
pngtuber sprites
real people
fanart
cover art
MILD NSFW: Includes pinup drawings, suggestive content, underwear or lingerie. Partial nudity.
I WILL NOT DRAW:
EXPLICIT NSFW
gore
fursonas or complicated animals
complicated machinery, vehicles, mecha

I will refuse a commission if it goes against my morals.

I will also refuse a commission if it's outside of my skill zone.

PAYMENT
Payment is upfront and will be done through ko-fi commissions, artistree, venmo, or cashapp.

I DO NOT ACCEPT ANY FORM OF CRYPTO CURRENCY OR NFT.

CONTACT
Please fill out the google form if you pay through venmo or cashapp.
Otherwise the commission options are already available through Ko-fi and Artistree!
---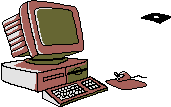 EMAIL
GOOGLE FORMS
KO-FI
ARTISTREE